FY19 CIP Water Main Improvements Design-Build Project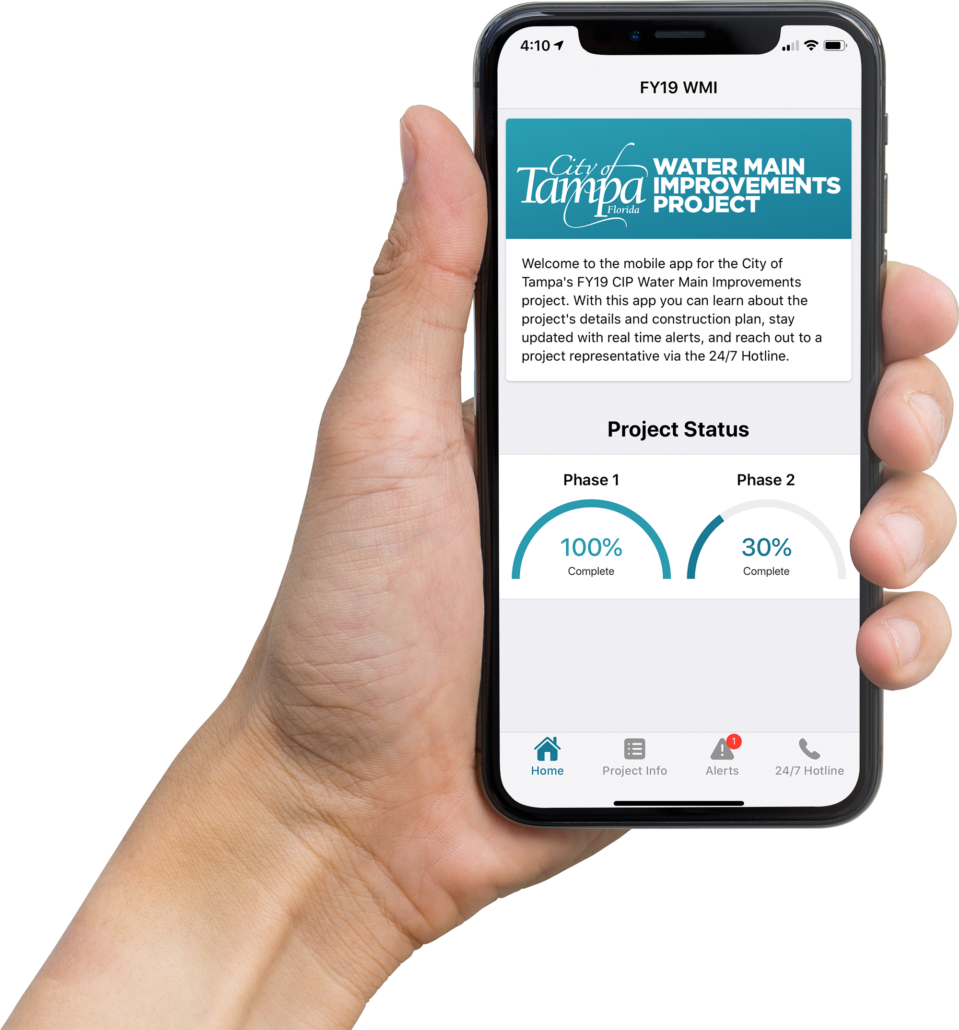 Get Notified
On Your Phone
The FY19 WMI mobile app is coming soon.


In accordance with the Americans with Disabilities Act ("ADA") and Section 286.26, Florida Statutes, persons with disabilities needing a reasonable accommodation to participate in this public hearing or meeting should contact the City of Tampa's ADA Coordinator at least 48 hours prior to the proceeding. 
The ADA Coordinator may be contacted via phone at 813-274-3964, email at TampaADA@tampagov.net, or by submitting an ADA – Accommodations Request form available online at tampagov.net/ADARequest.